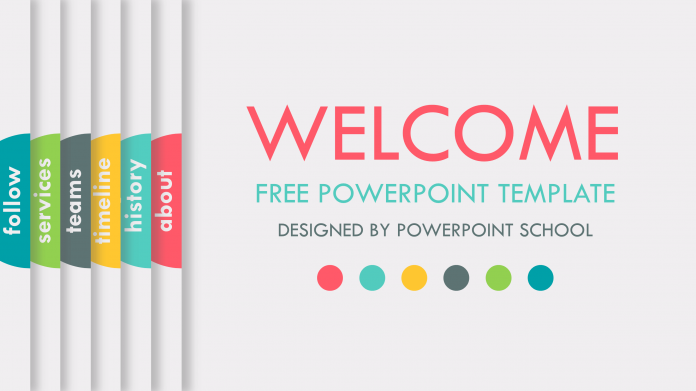 Animated PowerPoint Presentation Slide
Using a traditional PowerPoint presentation slide will quickly make your audience bore. So, to make your audience surprised, PowerPoint School is working so hard to create beautiful, attractive, and well-organized presentation slides for you and for free.
About this PowerPoint presentation slide
This PowerPoint presentation slide can easily make your audience surprise. And also, it is considered as the best work which has been done by PowerPoint School. As it is a multipurpose PowerPoint template, you can use it in any presentation. Moreover, It seems the animation is going on a single slide, which is fantastic.
Features of this template
Seven unique presentation slide

Attractive color combination

Animated resource files included

Morph transition added

Multipurpose presentation slide
Watch the tutorial video
This step by step tutorial will guide you on how to make this exact PowerPoint template by yourself. We highly recommend you watch the tutorial because it will give you an overview of the whole template file.
Get this PowerPoint template
The best thing is that we are providing this super PowerPoint presentation slide for free of any cost. Can you imagine that? So, please show us your kind support for our hard works. If you click on the download button, you will get the ZIP file, which contains the template file and also the animated resource file.
Information about this template
Here, we are providing a piece of brief information about this PowerPoint presentation slide. After watching the tutorial video, you may read this short and simple article to get a clear idea.
Step 01

Change the slide background
At first, you need to change the slide background color to light gray. If you want, you can use different colors also.  
Step 02

Add a few shapes
In this template, we have used a few rectangles and oval shapes that have been used to decorate the presentation slide. And also, in the beginning, we have added a shadow effect on the rectangle shape. Those shadow settings were, color: black, transparency: 65%, size: 101%, blur: 17 pt, angle: 0 degree and distance: 3 pt.
Step 03

Take seven different slide
If you have followed our tutorial video, you will get to know how we have added all the seven different slides. And it is an essential part of making this PowerPoint template.
Step 04

Add the animated contents
When we have seven different slides with the free spaces for adding the content,  With the template file, we are providing all the animated presentation contents, and those are easily editable.
Step 05

Use morph transition
In the end, you have to add the morph transition for each slide and set the duration to 0.75 seconds. If you don't have the morph Transition in your version of PowerPoint, I will suggest you download this template file. As I have added the morph transition here, so it doesn't matter you have the morph transition or not. You will be able to use it. But this will work on for this template.
RGB color values
Rose: (255, 89, 105)
Teal: (82, 203, 190)
Gold: (254, 198, 48)
Teal: (93, 115, 115)
Lime: (146, 208, 80)
You may use these RGB values to get the same colors that we have used in this PowerPoint template file.
I think so far; this is the best work that we have done, and I hope you will also love this. We work day and night and try to give our best to make this type of PowerPoint stuff. So, We can expect to get the best support from you. If you haven't subscribed to our channel yet, make sure you subscribe and share this video as much as you can. This will motivate us a lot. You may also check out our other PowerPoint Templates; I hope you will like those too.