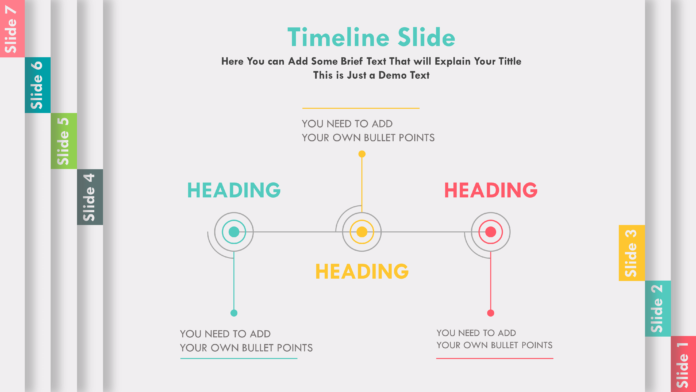 If you are looking for a unique PowerPoint presentation template, this particular template will definitely surprise you with its stunning features. This is a modern presentation slide template. Moreover, with the help of Morph transition, it has the power to grab your audience's attention.
About this Animated PowerPoint Presentation template
This PowerPoint presentation template is very unique in nature. It looks very attractive. We have added a very unique colour combination. Moreover, as we have added the morph transition, it looks very smart when you change the slide. With this template, you can use 8 different presentation slides.
Features of this template
Eight unique presentation slides
Cool color combination
Animated resource files included
Get both with and without Morph transition files
Multipurpose presentation template
Watch the template video
This video will give you an idea regarding this whole template. If you are interested to know how to edit the template file, you must watch this video. Moreover, check our other tutorials and templates in PowerPoint School's YouTube channel.
Get this PowerPoint presentation template
Download this template for free. Check our other free PowerPoint templates and free Google Slides themes.
Information about this presentation template
Here, we are providing some little editing information. To know more, please watch the video that we have provided. After you download the template file you need to unzip it first. Put in the template file you will get two different files one is with morph transition and another is without morph transition. You can use whichever you prefer.
Step 01 Change the animated resources:
If you do not want to use the animated resources that we have provided with the template file, simply select those resources and press the delete button from your keyboard. Then you can add new resources. Here, in PowerPoint school, we have already provided so many animated resources. If you want you can use them for making your PowerPoint presentation or you can create animated resources by yourself in a separate file. Then simply select those resources press Ctrl+C to copy. Come back to our actual template file and press Ctrl+V to paste. However, make sure you are placing those resources in the middle of the blank space of your PowerPoint slide.
Step 02 Select bring to front:
If you are using the morph transition file for making your presentation slide, you need to go through one more step. After you change the animated resources from a particular slide, you must have to select all the groups from the left side of your slide. Then right-click on them and select and bring to front.
If you have liked this template, make sure to watch our other PowerPoint templates and tutorials.
Frequently Asked Questions:
Here, we have tried to answer some of your questions regarding this animated PowerPoint presentation template file.
Can I use the Morph transition?
Yes! You can use the morph transition. As we have already added this transition in the temple file, it doesn't matter you have the morph translation in your version of PowerPoint or not you will be able to use it.
Which version of PowerPoint do I need?
We have used PowerPoint 2019 to create this template. But you can use PowerPoint 2010 or any other latest version.