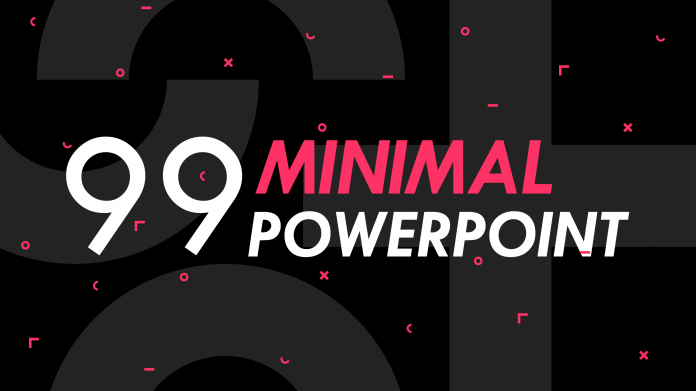 Animated PowerPoint Intro Slide
We always try to generate and implement new ideas for our PowerPoint projects. Here, we have created another one. This is an intro slide animation which you can use and edit very easily according to your purpose.
About this Animated PowerPoint Intro Slide
In this PowerPoint animation work you will get to see some eye catchy animations. Moreover, you will also get a unique background animation concept.
Features of this Animated PowerPoint Intro Slide
Animated background scene
Built with simple PowerPoint animations
Fully editable PowerPoint file
Requires PowerPoint 2013 or any latest one
Watch the tutorial video
We have a step by step tutorial video to guide you. Please, try to watch the video first and then consider reading the written documentation. Moreover, for more quality PowerPoint tutorial videos, you can visit to our YouTube Channel as well.
Download this animated PowerPoint template
Just click on the download button and you will get the file in a ZIP format. If you face any difficulties to download, please let us know.
Information about this intro slide
With this article, we are providing a brief written documentation where we have discussed the whole process. You may consider reading, if it is necessary to you.
Creating the necessary objects
At first, you need to add all the necessary objects such as different shapes and text boxes that are needed to make this PowerPoint intro slide.
Step 01 Change the slide background
At first, change the PowerPoint slide background color to black. Then to decorate the slide add few block arc shapes and a plus sign. After adding these shapes, change their color to white.
Step 02 Add a transparent rectangle
Now to cover the background that we have created, add a rectangle shape and change it's color to black. Then, go to format shape option and increase the transparency to 15% so that we can get a slight view of the background.
Step 03 Add other small shapes
Over the transparent rectangle we have to add some very tiny colorful shapes such as hollow, block arc, plus sign etc.
Step 04 Do something more
In this step, we will duplicate (press ctrl+d) the background shapes that we have created before. Then, place the duplicated one to the top corner outside of the slide and group (ctrl+g) with the previous ones. Follow the same steps for duplicating and grouping the tiny shapes.
Step 05 Add the text boxes
After doing so, you need to add the text boxes. Here, for this template we have used 3 text boxes where we have used the Tw Cen MT font.
Adding the animations
When all the necessary objects are ready, you can start adding the animations. Let's discuss what we have done here!
Step 01 Add line animation
At first, we will animate the background object (in a group). So, select that group, go to animation, from add animation select line which is under the motion path. Then, drag the red arrow to the right side down. After that change the time setting and from effect option select auto reverse. Follow the same thing for animating the group of tiny shapes.
Step 02 Add fly in animation
After animating those two groups, add fly in animation for the text boxes and change their direction of entering into the slide. Moreover, from effect option, you may increase the smooth end. Make sure, you set the time according to your need.
Step 03 Add fly out animation
At the end, you need to add multiple animations on the text boxes so that you get both enter and exit effects. Make you to set start with previous and increase the delay.
RGB color values
White: (228, 228, 228)  
Black: (13, 13, 13)
Rose pink: ()
You may use these RGB values to get the same color that we have used to create this PowerPoint template.
As always we are providing this beautiful PowerPoint intro slide template for free of any cost. If our work has helped you, make sure to let us know through a small piece of appreciation. Moreover, you may check our free PowerPoint templatesalso.
Frequently asked questions
Which version of PowerPoint do I need for this exact template?
We have created this intro slide animation in PowerPoint 2016 but you may also use PowerPoint 2013. If you are using any older version, you may not get the exact animations that we have used in this template.
Where can we use this PowerPoint template?
If you need to create a intro or outro for a video, you can use this template. Moreover, you can use this one in your presentation slide also.